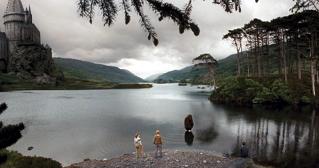 The lake on the grounds of Hogwarts, known as the Black Lake, is home to many creatures,from a giant squid to merepeople.
Students are warned to stay away from the lake at all times, though this rule is seldom followed. In the first year alone four students fell into the lake at some time or other, a couple more than once.
It is a dangerous place, it's denizens are not always friendly or willing to give a helping hand. Especially now, in the days of the Beastlord, it is unwise to venture near it.